Indian Green Building Council (IGBC)
The Indian Green Building Council (IGBC), part of the Confederation of Indian Industry (CII) was formed in the year 2001. The vision of the council is, "To enable a sustainable built environment for all and facilitate India to be one of the global leaders in the sustainable built environment by 2025". The council offers a wide array of services which include developing new green building rating programmes, certification services and green building training programmes. The council also organises Green Building Congress, its annual flagship event on green buildings.
The council is committee-based, member-driven and consensus-focused. All the stakeholders of construction industry comprising of architects, developers, product manufacturers, corporate, Government, academia and nodal agencies participate in the council activities through local chapters. The council also closely works with several State Governments, Central Government, World Green Building Council, bilateral multi-lateral agencies in promoting green building concepts in the country.
GreenCo
CII - Sohrabji Godrej Green Business Centre works closely with the stakeholders on promoting Green practices in the Industry and offers world-class advisory services on the conservation of natural resources. One of the major step taken by CII towards this direction is the development of 'Green Company Rating system' (GreenCo rating) for companies.
GreenCo Rating is the "first of its kind in the World" holistic framework that evaluates companies on the environmental friendliness of their activities using life cycle approach. Implementation of GreenCo rating provides leadership and guidance to companies on how to make products, services and operations greener. Industry personnel are trained on the latest Green concepts and facilitated for implementing better systems and implementing global best practices in green.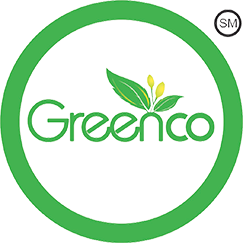 Indian Plumbing Association (IPA)
The Indian Plumbing Association (IPA), established in 1993, is the apex body of plumbing professionals in the country. Set up with an objective to promote advancements in plumbing and the building service industry, IPA has successfully created a forum for exchange of ideas and dissemination of information amongst its members. As a member of World Plumbing Council, it encourages its members to achieve and maintain high standards of workmanship.
IPA's membership includes architects, builders, plumbing consultants, plumbing contractors, plumbing product manufacturers, traders and planners. IPA also conducts conferences and exhibitions throughout India and publishes the monthly magazine Indian Plumbing Today. The idea is to make local plumbing professionals aware of issues, problems and prospects in the industry. IPA along with IAPMO India has succeeded in creating awareness about the need for safe plumbing and is now ready to assist the Indian professionals with improving their skills and expertise.
International Association of Plumbing and Mechanical Officials India (IAPMO)
IAPMO Plumbing Codes and Standards India Private Limited (known as IAPMO India) was founded in 2007 with registered office at Bengaluru. IAPMO India and the Indian Plumbing Association (IPA) began, and continue to foster, a strong and essential partnership to better provide for the industry. The latest and most comprehensive plumbing codes and training and education programs for code-based plumbing installations and maintenance for all of India developed from this partnership.
The Uniform Plumbing Code – India (UPC-I), based on IAPMO's globally recognized flagship document, was released in 2008, and a subsequent version released in 2011. In addition, the team of IAPMO India and IPA has also developed and released the Uniform Solar Energy Code – India (USEC-I), the Green Plumbing Code Supplement – India (GPCS-I), and the Uniform Swimming Pool Code – India (USPC-I). This team of experts expanded its portfolio in 2011 by responding to the needs of the market and developing a water efficient ratings scheme, titled Water Efficient Products –India (WEP-I), and has since published and implemented this scheme pan India to assist efforts in reducing water usage through efficient fixtures.
International Finance Corporation (IFC)
IFC – a sister organization of the World Bank and member of World Bank Group – is the largest global development institution focused on the private sector in emerging markets. We work with more than 2,000 businesses worldwide, using our capital, expertise and influence to create markets and opportunities in the toughest areas of the world. Providing advice is a critical part of IFC's strategy to create markets and mobilize private investment. Through this work, we help establish the necessary conditions that will attract the most private capital, enabling the private sector to grow. Advisory helps companies attract private investors and partners, enter new markets and increase their impact.
We provide tailored market insights as well as advice on adopting good practices and standards to increase competitiveness and productivity, leading to improved operational performance and sustainability. Green buildings advisory works with companies to construct buildings that use energy, water and materials more efficiently, by offering tools and training. We help establish frameworks on construction materials across the construction value chain as well as work with government on policy. We also work with banks to launch green-finance products.
Ready Mixed Concrete Manufacturers' Association (RMCMA)
CII - Sohrabji Godrej Green Business Centre works closely with the stakeholders on promoting Green practices in the Industry and offers world-class advisory services on the conservation of natural resources. One of the major step taken by CII towards this direction is the development of 'Green Company Rating system' (GreenCo rating) for companies.
The vision of RMCMA is to make ready-mixed concrete the preferred building material of choice across the whole of India. The RMCMA is committed to provide leadership to the ready-mixed concrete industry in India. It advances the interests of the entire ready mixed concrete industry in India, without sacrificing the interests of end users, designers, specifiers, owners, and others. It provides a variety of services to its Members in respect of trade, commerce, promotion, education, etc. connected with ready mixed concrete.
The RMCMA would provide latest information on products and services to all its Members so that they are able to upgrade their operations continually. It would share the latest developments in concrete technology with its members and the customers of ready mixed concrete. The RMCMA would strive to expand the market for ready mixed concrete in India. It would endeavor to bring a large majority of RMC manufactures under its fold so that a strong combined voice of the industry can be used to find meaningful solutions on various issues hindering the healthy growth of the industry.
Quality Council of India (QCI)
The Quality Council of India is a non-profit autonomous society registered under Societies Registration Act XXI of 1860 to establish an accreditation structure in the country and to spread quality movement in India by undertaking a National Quality Campaign.
The Mission of QCI is to lead nationwide quality movement in India by involving all stakeholders for emphasis on adherence to quality standards in all spheres of activities primarily for promoting and protecting interests of the nation and its citizens. To achieve the Mission of QCI by playing a pivotal role in propagating, adoption and adherence to quality standards in all important spheres of activities including education, healthcare, environment protection, governance, social sectors, infrastructure sector and such other areas of organized activities that have significant bearing in improving the quality of life and well being of the citizens. QCI is governed by a Council comprising of 38 members including the Chairman and Secretary General. The Council has an equal representation of Government, Industry and other Stakeholders.